Most widely used Hospital Information Systems (HIS) and Electronic Health Record (EHR) systems are great care delivery systems that provide most important functions – data integrity and ease of use, but lack in one important aspect – provide the required special intelligence reports on patients as well as the hospital management data. Most systems have several canned reports, but may not cover all possible scenarios.
Hospital Information Systems manage the data related to the clinic, finance department, laboratory, nursing, pharmacy and also the radiology and pathology departments. All the required data is within these systems – what is required is to be able to present the data in the required format so that it can be meaningful and be available when required
MCL provides a complete bouquet of reporting and business intelligence services including reports development in for HIS/EMR/EHR systems.
MCL Custom Reports Development Service provides innovative and attractively designed reports as per your requirements from your HIS system. The reports can either be patient reports or clinical reports. Reports can be generated automatically and emailed to the required users.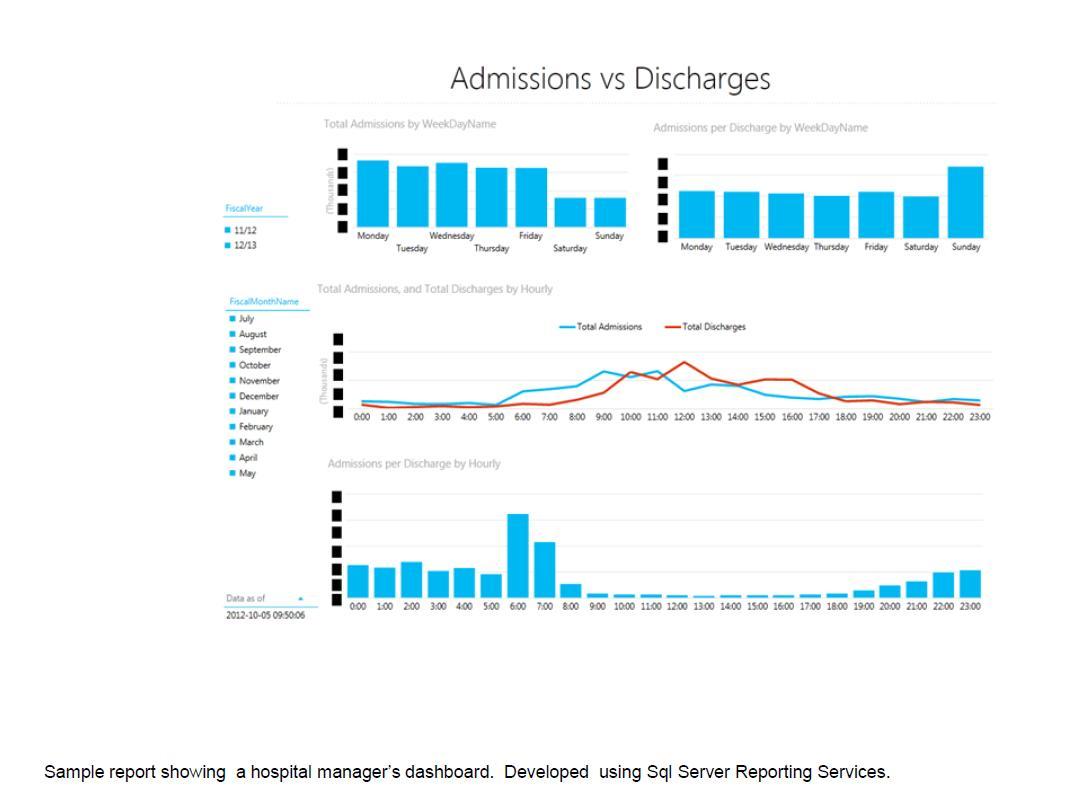 Our HealthCare Business Intelligence Solutions provides Fact-based real-time decision making models providing you with improved insight. We use the tools already available in your system – such as Microsoft BIS SSRS and Crystal Reports.
Our core competencies include the following HIS systems –
McKesson
Cerner
GE – Centricity
Siemens
NextGen
Our range of services for the health sector include the following –
Custom Reports Development
HealthCare BI
Data Integration and Cleansing
Our custom reports unlock the potential of your data. Our expertise on McKesson, Epic, Allscripts, GE and Siemens HIS databases would help provide you with the required reports no matter the system you use. We have a technical services team that can help you get the most of your data. Our reporting analysts can assist you in getting the information you need, whether it's a specific data set for a patient population, or a custom report in your EHR that you can modify with different input parameters (such as date range, provider, etc). We have a strong understanding of the need to maintain patient confidentiality. With over a thousand data tables in your EHR/HIS system, there are numerous opportunities for data mining and analysis. The custom reports are developed specifically to suit your requirements. The reports can be run as and when required with the required configurable parameters to provide you the required insight.
Make MCL your partner for all your HIS reporting and BI services. We always keep your interest first in mind.